About Us
Meet Our Team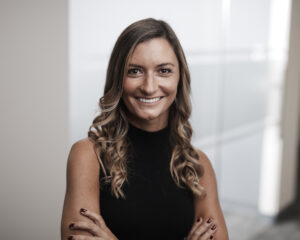 Courtney Dayton – Agency Coordinator
Courtney lives in Sayville with her family and graduated from Roger Williams in Rhode Island with a degree in marketing. She has ten years of experience in the insurance industry and is a welcomed addition to our team. She enjoys baking, the beach, and is currently updating the web presence of WC Hoover & Co when she's not hard at work serving all of our valued clients.
Associated with LPL Financial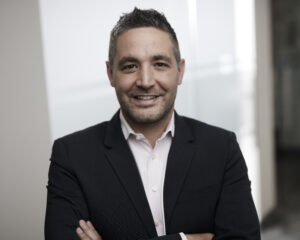 Marc Stein – Director
Marc Stein focuses on the needs and goals of high-net-worth families, closely held businesses, and foundations. At the core of his practice, Marc draws on his 16 years of experience to bring an emphasis on financial planning and professional asset management that typically spans several generations of a client's family.
As an independent advisor, Marc provides objective and custom wealth management for his clients, understanding that each client is unique and needs personalized solutions.
Marc has been a featured panelist at the prestigious BNY Mellon/Pershing INSITE Conference and several Lockwood Advisor Regional Symposiums. Additionally, he is currently a recurring panelist for the Goldman Sachs 10K Small Business Initiative. Marc has also served as a consultant for executive compensation packages and is a member of the Business Council of Westchester.
Personal Details
Marc lives in Rye Brook, New York, with his wife and two young boys. In his free time, Marc enjoys boating, hiking, and spending time outdoors with his family.
Associated with LPL Financial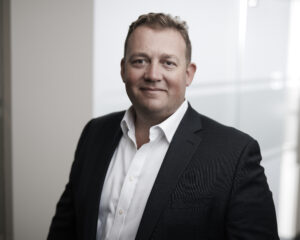 Robert F. Blair, MBA – Director
Robert F. Blair, MBA, brings over 15 years of experience to his role at WC Hoover & Co. After beginning his career at a mutual insurance company, he quickly realized that being an independent financial advisor fits his goals and passions more directly. Through this approach, he creates custom-tailored plans that utilize goal-based strategies for his clients.
Rather than focusing on a few products or services, Robert enjoys adjusting a client's plan based on their unique characteristics and circumstances.
In addition to his extensive experience, Robert also holds his MBA in personal financial planning. He received this designation over ten years ago, making him one of the longest-tenured people with that designation in the country. His education, combined with the technological advances at WC Hoover & Co, make Robert a qualified financial professional for all different types of clients. At WC Hoover & Co, he handles most of the firm's life insurance planning. With his expertise and skills Rob can serve the firm's clients better.
Personal Details
Rob resides in Sayville, New York with his family where he has spent his entire adult life serving his community. Rob is a past president of the Greater Sayville Chamber of Commerce, where he was the chairman of one of Long Island's largest events, The Sayville Summerfest.
You can contact him today to explore the difference that his experience and level of care will make to your insurance portfolio.
Associated with LPL Financial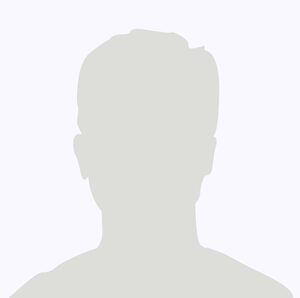 Adam Tau – Director
Adam Tau is passionate about helping people prepare for their future and create a game plan to pursue success. With over a decade of industry experience, Adam is known for his personalized approach in empowering his clients to work toward their financial goals.
From an early age, Adam found meaning in building a secure financial future for himself. After watching both his grandparents and parents struggle in planning for the future, Adam was motivated to reverse this adverse trend. He set out to learn more about the financial services industry, wealth management, and what it takes to plan for the future. Adam discovered that he was passionate about helping his family pursue a secure financial future, and found a passion for helping other retirees looking to avoid a similar fate.
Adam became motivated to create his own practice so that he can act as an independent advisor and fiduciary. He believes in 'sitting on the same side of the table' and being an advocate for their success. He no longer wants to represent one particular company that offers a set of proprietary products. As an independent advisor, Adam provides the flexibility to work with a broader range of services. This allows him to benefit his clients by offering custom-tailored solutions to get them from where they are today to where they want to be.
Personal Details
On a more personal level, Adam was diagnosed as a Type 1 diabetic at a young age and continues to educate his friends, family, and colleagues on what it means to be diabetic. Adam holds a passionate interest in advancements in health and medicine. He is also an avid basketball fan and open to shoot some friendly hoops with his clients.
Associated with Madison Avenue Securities, LLC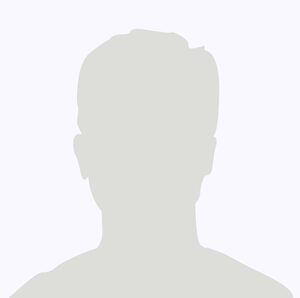 William C Hoover – Founder
William earned a bachelor's degree in marketing in 1975. He worked in market research for an international company utill joining the insurance business in 1982. First licensed in life and health insurance in 1982, he expanded license to include property and casualty insurance in 1983 and added additional financial planning services in 1987.
Bill expanded William C Hoover Insurance & Financial Services to include individual and group health insurance and employee benefits in 1986. He added senior health insurance benefits such as Medicare Advantage, Medicare supplement plans, and prescription plans in 2010. He has served with numerous community and business organizations, as well as serving on several boards of directors for local and regional service programs.
Currently, he has specializations in the senior insurance market and enjoying 'semi-retirement' by traveling and playing golf.